Used Luxury Cars Long Island NY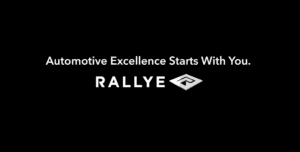 If you are looking for used luxury cars in Long Island, NY, you will want to browse our vast selection at Rallye Motor Company.
Why Buy A Certified Pre-owned Automobile?
When you buy a used car, you don't know what you are getting. Purchasing a certified pre-owned vehicle helps negate these worries.
Certified automobiles typically have fewer miles, and their maintenance records are impeccable. If you are worried about buying a car with a dubious past, you are not alone. That is one of the reasons why automakers created the pre-owned designation.
If you purchase a vehicle that is certified, you are protected against expensive repairs by an extended warranty. When you are looking for used luxury cars in Long Island, NY, check out the dealerships that offer certified used vehicles. You can search for these perks when you purchase your certified used car:
Free Loaner Cars
Roadside Assistance
Free Satellite Radio for a limited time
Discounted Loan Rates
You are going to pay more for a certified vehicle, but you will also have peace of mine. You need to decide if the extra cost is worth it to you.
What Do I  Look For When Buying A Used Luxury Car?
If you are looking at used luxury cars in Long Island NY and decide against a certified vehicle, you will want to do the following:
Take the car to a dealership and have a full diagnostic scan. Cars have numerous sensors, computers, controllers, and modules that all work together to keep the car running at its optimum. Electronics and sensors can potentially be expensive, but the scan is relatively inexpensive.
A Pre-Purchase inspection by a dealer is essential. It is critical to have all software updated before you purchase a used vehicle.
If possible, avoid air suspension in your used car. While the air suspension improves the ride, it has problems and fails.
Try everything in the car. Do the doors open and close correctly? How about the trunk? Is anything sticky? Do all of the USB ports work? Seat warmers? Go over the car and take your time. You want everything to work.
When you are buying a luxury car, make sure you can afford to keep it on the road. It may be a great purchase now, but what about maintenance? Luxury cars have lots of bells and whistles, and you will have to keep everything fixed and in working order.
Never feel pressured into purchasing a vehicle; instead, take your time and shop around.
Why Buy A Used Car?
Depreciation is a fact. You buy a brand-new car, and as soon as you drive it out of the dealership, you have lost money. If you are purchasing a new car because you want a more reliable ride, that is great. If you are trying to save yourself some money and drive a luxury car, check around, do your homework, and you will find the right vehicle for you and your needs.
Shop Rallye Motor Company today, and we will help you find the right vehicle.