Luxury Car Dealerships NYC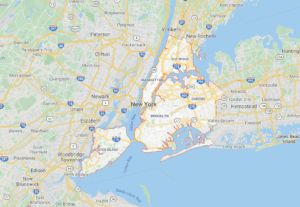 Many people strive to drive a luxury vehicle. As one of the top luxury car dealerships in NYC, Rallye Motors offers a wide selection of high-quality vehicles, including Lexus, Acura, Mercedes Benz, and BMW brands. When you are looking for an opulent new or pre-owned vehicle, look no further than Rallye Motors. We have been offering excellent vehicle sales and services for leading car brands for more than half a century.
What Are the Best Car Brands?
Some of the most reliable luxury brands are Lexus, Acura, Mercedes Benz, and BMW. At Rallye Motors, we have a vast inventory of all of these top vehicle manufacturers. We are one of the leading luxury car dealerships in NYC and the entire country. Rallye BMW is the 4th largest and number 1 single point dealer in the United States. Rallye Lexus earned the "Elite of Lexus" for 23 straight years and has the top sales volume in New York State. Rallye Acura is the number one dealer in sales volume in Long Island and the only dealership to earn the Dealer of Distinction award 14 times.
Choosing a Luxury Brand Vehicle
Many people work long and hard to be able to own and drive a magnificent car. There are several things to consider when you are ready to shop for your new or pre-owned vehicle. Consider your budget and choose a make and model that best suits your means. You can opt for a feature package that provides you with the luxury options that you prefer. Keep in mind that as one of the top luxury car dealerships in NYC, we are happy to offer you top dollar for your trade-in vehicle. Our finance department provides you with excellent options for purchase or lease with terms that will meet your needs. We work with you to help you find your dream car, and we always ensure that you are completely satisfied.
How Can I Shop Online?
Shopping for a new or used vehicle is easier now than ever before. We offer a large selection of vehicles that you can view online. As one of the best luxury car dealerships in NYC, we provide you with a smooth and efficient online experience. You can view our many in-stock vehicles, see photos, and read about the features and options all from the comfort of your own home. When you see a vehicle of interest, request a test drive. Stop in to our dealership, and we will be happy to assist you in learning more about our vehicles for sale and allow you to take a drive. We have a convenient location and hours that allow you to spend time shopping for your new car.
About Rallye Motors
Rallye Motors started selling and servicing high-quality vehicles more than a half-century ago. We have sold many top brands, such as Rolls Royce, Porsche, Saab, and others. Today, Rallye Motors is one of the best luxury car dealerships in NYC and the country. Shop our online inventory or stop by our dealership to view our excellent selection of magnificent cars.
bmw dealer long island ny  lexus dealers long island ny long island ny dealerships  luxury cars long island ny used luxury cars long island ny