Long Island NY Dealerships
Buying a new or used car is a lengthy process that can trigger anxiety and induces high-stress levels. There is a lot of paperwork, research, and footwork that goes into buying a new or used vehicle, no matter which dealership you decide to buy from. When choosing a car dealership, you should take a few factors into consideration before finalizing your choice. Consider the following tips when choosing a car dealership to buy from:
Research your financing options before you go to the dealership to ensure you get the best interest rates. Thoroughly investigating your options is a good move that a smart shopper would make to get a great rate and price.
Read the customer reviews and testimonials of a car dealership before you decide to shop with them. There are many Long Island, NY dealerships, but not all of them are created equal. A reliable dealership will have testimonials posted directly on their website.
Learn whether or not a dealership offers onsite financing options. In-house financing can help people who have bad credit or no credit to obtain a car loan. Seeking approval for the financing and loan is one of the most lengthy and complicated parts of buying a new or used car.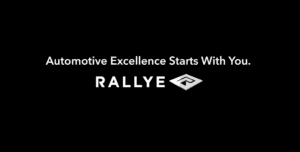 Guide to Long Island, NY Dealerships
When it comes to dealerships, there are tons of options on Long Island. However, which dealership that will best suit your needs depends on what you are looking for in terms of vehicle models. If you are looking for a specific brand or model vehicle, the car dealership you shop at will be impacted greatly. Some dealerships in the area only offer models from certain manufacturers. If you are looking for the widest variety of options in terms of models and name brands, the best place to turn is to the experts at Rallye Motor Company. At our one of a kind Long Island car dealerships, you will find a wide selection of cars, trucks, and SUVs from the top name brands in the car industry. At Rallye Motor Company, we offer multiple locations that are packed with different brands and models of luxury vehicles. We offer tons of special deals and offers for customers to take advantage of both online and at our physical locations.
Most Popular Car Brands and Models You'll Find at Rallye Motor Company
At Rallye Motor Company, we take pride in offering the widest selection of vehicle makes and models. We have models that range in price and in features, which means we have something to offer everyone. The following is a small list of the top vehicles you will find at our numerous locations:
Lexus – Lexus offers many models that vary in price, but each model never wavers in quality. Lexus is a top luxury vehicle provider that is known across the globe.
Mercedes Benz – When it comes to luxury models, Mercedes Benz is one of the top manufacturers.
BMW – This prestigious manufacturer has plenty of luxury vehicle models to choose from.
bmw dealer long island ny  lexus dealers long island ny luxury car dealerships nyc luxury cars long island ny used luxury cars long island ny